In Vorbereitung auf kommende Aufführungen u.a. beim diesjährigen Moers-Festival probt Lukas Ligeti für sein Projekt "Burkina Electric" zusammen mit dem Ensemble BRuCH hier im Mai 2023 im o_ton. Mit dieser Mischung aus Afro-Groove und Electronica gastiert er auf vielen internationalen Festivals. Für das renommierte Moers Festival erweitert er sein Werk "Égal… pas pareil… nonpareil" um einen zweiten Satz, das mit Burkina Electric und dem Ensemble BRuCH in Moers uraufgeführt wird.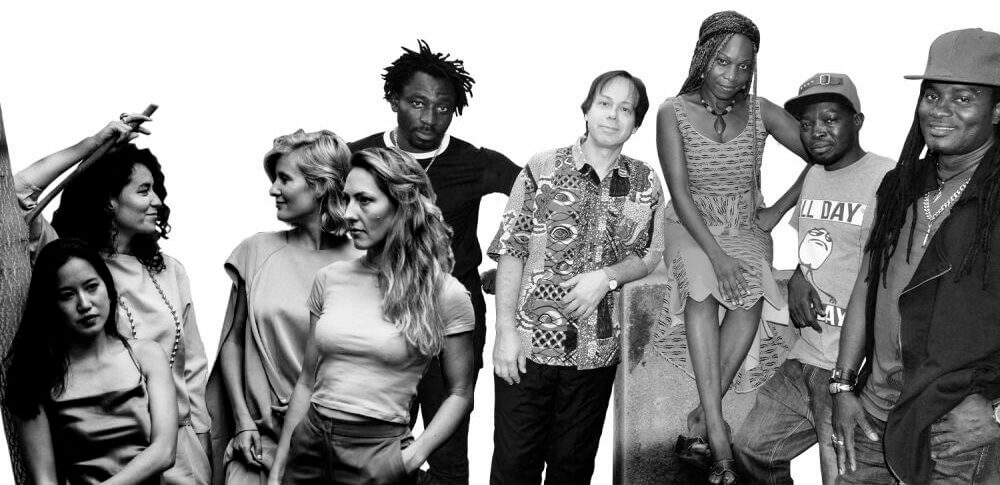 Lukas Ligeti is an Austrian/American composer and improvisor (drums and electronics) based between the US and South Africa. A recipient of the Herb Alpert Award in Music, he served on the faculty of the University of California, Irvine and is currently an Extraordinary Professor at the University of Pretoria. He co-founded the groups Beta Foly (Côte d'Ivoire) and Burkina Electric (Burkina Faso), receives commissions from many of the world's leading new music ensembles, and performs at festivals worldwide.
"One of the world's top classical composers… Unlike anything you've heard before, Ligeti siphoned the universe into concrete and translucent soundshapes. Layered, circular patterns informed by a matrix of African rhythms hovered cloud-like above his futurist keyboard. Intimate as chamber music, Ligeti's sounds invigorated brainwaves for a transcendent musical event." Erica H. Adams, Berkshire Fine Arts, USA, March 31, 2010.